Let's talk tech
Shop 100+ Pretty & Protective cases

DESIGNED IN NEW YORK
New drops every month in limited quantities.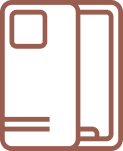 100+
Styles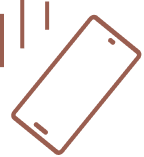 Drop-tested
from 8 feet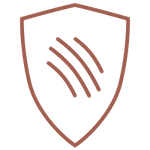 Scratch
Resistant
Law Cases To Phone Cases
Velvet Caviar was founded by Michelle Aran in 2014, when she realized she couldn't find phone cases that were aesthetically pleasing while offering a high level of protection or her smartphone. Read Michelle's story of how she went from law student to phone-case business phenom.
Michelle Aran
Founder and CEO
Learn More
Over 100,000 five-star reviews.

So many compliments!
I've never gotten SO many compliments on a phone case! Love Velvet Caviar and I highly recommend!
Katie
Somehow Didn't Break!
My phone got ran over by a bus and several other cars.. Thanks to this amazing case it didn't break!
Tamara
Velvet Caviar is worth it!
Coming from cheap Amazon cases, Velvet Caviar is worth it! More styles, better protection, and top quality.
Ren
We're Made For Women
@VelvetCaviar
MagSafe Sets
Our Most Popular Phone Accessories
Sustainable + Plastic Free By 2023 | Designed in Brooklyn, NYC | Female Founded + Female Focused Sustainable + Plastic Free By 2023 | Female Founded + Female Focused
Sustainable + Plastic Free By 2023 | Designed in Brooklyn, NYC | Female Founded + Female Focused Sustainable + Plastic Free By 2023 | Female Founded + Female Focused
Sustainable + Plastic Free By 2023 | Designed in Brooklyn, NYC | Female Founded + Female Focused Sustainable + Plastic Free By 2023 | Female Founded + Female Focused
Sustainable + Plastic Free By 2023 | Designed in Brooklyn, NYC | Female Founded + Female Focused Sustainable + Plastic Free By 2023 | Female Founded + Female Focused
Sustainable + Plastic Free By 2023 | Designed in Brooklyn, NYC | Female Founded + Female Focused Sustainable + Plastic Free By 2023 | Female Founded + Female Focused
Sustainable + Plastic Free By 2023 | Designed in Brooklyn, NYC | Female Founded + Female Focused Sustainable + Plastic Free By 2023 | Female Founded + Female Focused
Sustainable + Plastic Free By 2023 | Designed in Brooklyn, NYC | Female Founded + Female Focused Sustainable + Plastic Free By 2023 | Female Founded + Female Focused
Sustainable + Plastic Free By 2023 | Designed in Brooklyn, NYC | Female Founded + Female Focused Sustainable + Plastic Free By 2023 | Female Founded + Female Focused